The Lady in the Van
Theatre Royal Windsor
Reviewed – 27th October 2020
★★★½
"From the very first scene it's plain just how wonderful Bennett's writing is"
For its latest Covid-secure performance since reopening, Theatre Royal Windsor is this week staging Alan Bennett's 'The Lady in the Van' which is presented by a cast of eight, reading from scripts behind microphones on stands. This forms part of their four latest 'Windsor on Air' shows.
The opening night crowd was good, with rigorous precautions ensuring their saftey.
'She came for three weeks – she stayed for 15 years'. This film tagline describes Alan Bennett's real life relationship with an elderly ex-convent novitiate and bag lady who took up residence in a mimosa-painted van on his front garden. Miss Shepherd was a less than fragrant woman of mystery, who increasingly came to dominate his existence up to her death in 1989.
The playwright (who is himself an actor) appears twice as a character in this piece, which was first published in prose the year of Miss Shepherd's death. That Bennett is a 'national treasure' is entirely a truism, but the line deservedly reflects his droll way with words and his huge success with 'The Lady' and others including 'The History Boys', 'Talking Heads', 'The Madness of King George III' and 'Habeas Corpus'.
It must be daunting for any performer who is asked to walk in the footsteps of either Bennett or another treasure, Dame Maggie Smith, who portrayed Miss Shepherd so memorably in the 2015 film. David Horovitch is the younger Alan – a name that "has as much flavour as a pebble". He has some nice interplay with his older self who is writing the piece for us. RADA trained Matthew Cottle gives an uncannily good impersonation and both have accent and delivery just right. Jenny Seagrove did not reference Dame Maggie, but gave her own tremulous voiced and feisty interpretation of the part.
From the very first scene it's plain just how wonderful Bennett's writing is. But in this radio studio style performance, with the cast glued to microphone stands and their scripts, it all starts to get just a little bit samey by the end of the first half. The sparkling dry quips seem to pepper almost every speech, and I felt that on this particular opening night, the ensemble weren't quite gelling as they should.
Things get better after the interval when some of the mystery about Miss Shepherd is revealed. Martin Carroll does sterling service as the Foley man (sound effects artist). Other cast members – Sara Crowe, Ashley D Gayle, Elizabeth Counsell (a memorable Mam) and Alan Howell all have their moments in the story. Roy Marsden directs this pleasant entertainment.
Reviewed by David Woodward
Photography by Simon Vail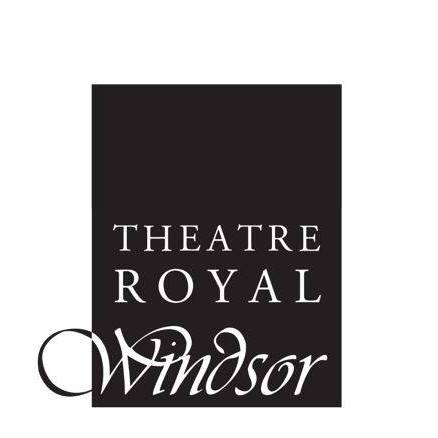 The Lady in the Van
Theatre Royal Windsor until 31st October
Previously reviewed at this venue: