Laura
Soho Theatre
Reviewed – 10th December 2018
★★★½
"an outrageous, immersive show that keeps the audience laughing and gasping"
Welcome, honoured guests, to the wedding of Laura and… Wait, where is he? Has anybody seen Johnny?
Writer, director, and star of her debut one-woman tragicomedy, Elina Alminas plays Laura, a Russian bride who has spent nine months planning this wedding to her English groom. Every detail is perfect, which is why it's so galling that she's been jilted at the altar. Again. Johnny's abandonment is the final glass that topples the champagne fountain. The ensuing hour sees Laura, completely unhinged, power through the wedding solo: popping pills, swigging champagne, stuffing her face with cake, and accosting the audience (who are the guests).
If you like audience interaction, you'll enjoy the way Alminas picks on people, interrogating them as to the whereabouts of the groom and expecting actual responses. If you're not a fan of being put on the spot, consider yourself warned.
Alminas demands your attention like a train wreck. She's an emotional hurricane, storming on stage in a wedding dress with mascara streaming down her face. Her stamina is impressive as she hyperventilates, gasp-sobbing her way through the show, seamlessly taking us from wretched lows to manic highs and right back down again as she navigates her character's total breakdown. She revels in raw emotion; anyone who's ever sat with a drunk, crying friend in the toilets will recognise the truth in her performance.
But the depth of Alminas' acting is offset by a script that's content to stay on the surface. Many people aren't aware that still today Russian women are being raised to believe success means marriage to a wealthy man or a Western one. They're coached and then sent out with only this goal in mind, being told effort spent on their bodies and makeup is the way to achieve it. It's a real, tragically modern issue that it feels like Laura has missed a chance to explore. There's too much one-note hysterical bride, and not enough about what's pushed her over the edge.
Laura is a fascinating character: she's caustic, hilarious, and vulnerable. It's a mistake to keep her at such a distance. It isn't until the very end she lets us in on what her life's been like, but even then Alminas only scratches the surface. Laura's childhood and previous two failed marriage-attempts are rife with potential for humour and insight into the social issues that create "crazy women"; it's disappointing they're left largely untapped, while most of the time is spent on throwaway banter.
This is an outrageous, immersive show that keeps the audience laughing and gasping at Laura's antics. Alminas' ability to throw in your face a woman broken by society, while never straying far from comedy, shows considerable skill. But the play's insistence on staying in the shallows prevents it from being more than just a snapshot of a jilted-bride meltdown.

Reviewed by Addison Waite
Photography by Laurie Coldwell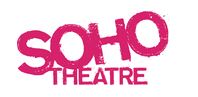 Laura
Soho Theatre
Last ten shows reviewed at this venue: