A Christmas Carol
Online via Jermyn Street Theatre and Guildford Shakespeare Company
Reviewed – 19th December 2020
★★★
"The spirit of Christmas present may have taken a holiday this year, and while this show doesn't quite lure it back, it does remind us of our Christmases past"
On the day that Christmas was effectively cancelled, it is perhaps a natural reaction to want to seek refuge in some sort of seasonal escapism. 'How the Grinch Stole Christmas' or 'Bad Santa'. 'It's a Wonderful Life' is another annual favourite. Something comfortingly familiar and predictable. Charles Dickens' "A Christmas Carol" fits the bill perfectly. Written during a time when the British were re-evaluating themselves, its themes of transformation and redemption inspired, if not created, the aspects of Christmas we have grown to love; including family gatherings, festive food and drink, games and a communal generosity of spirit.
In the absence of that, the Guildford Shakespeare Company with Jermyn Street Theatre, are beaming their live, staged version of the story via Zoom, which allows a degree of audience participation. The technology, born of necessity back in March, still feels a little underdeveloped, but it does let the curtain rise on productions that would otherwise remain locked away in the dark.
Naylah Ahmed's faithful adaptation pulls no surprises. We all know the story, which is its selling point, along with the two names in the cast – Penelope Keith and Brian Blessed who play the ghosts of Christmas Past and Present respectively. Keith displays her signature imperious disdain for the unreformed Scrooge with a deadpan, but slightly apologetic, sense of humour ("I am not a sir, sir!"), while Blessed's distinctly unapologetic performance plays up to his own caricature. They are both a formidable and colourful presence. Jim Findley, as Ebenezer Scrooge, fails to react accordingly, and doesn't seem to be too distraught that his night is disturbed by these uninvited and foreboding spirits.
Rallying round, though, are the three multi-rolling cast members who pick up the remaining characters. Robin Morrissey's versatility leapfrogs from his Jacob Marley to Bob Cratchitt to Mr Fezziwig with ease, accompanied by the sparkly eyed Paula James as Mrs Cratchitt, Fezziwig and others. Paula James, along with Lucy Pearson, who has her own hamper full of characters, bring a lightness of touch to what is a fairly stolid and dependable narration.
Despite the commitment of the cast, they seem unsure as to who the audience is. Director Natasha Rickman seems to be steering them, perhaps against their will, towards a younger crowd. The sense of enjoyment is prevalent but at the expense of the magic and awe that this tale should inspire. The show features children from the Guildford Shakespeare Company's drama clubs, in rotation, as the Cratchitt children, and it is a delight to see the relish with which the three young ensemble cast dive into their roles.
The spirit of Christmas present may have taken a holiday this year, and while this show doesn't quite lure it back, it does remind us of our Christmases past and give us hope for those yet to come. But we want to toast the future with effervescence and this 'Christmas Carol' doesn't have the sparkling warmth to uplift us fully. But 'Humbug' to that. The run is already sold out online so don't listen to this old Scrooge.
Reviewed by Jonathan Evans
Photography by Ciaran Walsh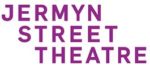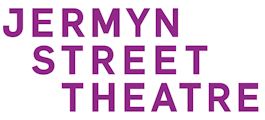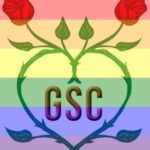 A Christmas Carol
Online via Jermyn Street Theatre and Guildford Shakespeare Company until 27th December
Previously reviewed by Jonathan: