KINGS OF CLUBS
at the VAULT Festival
★★★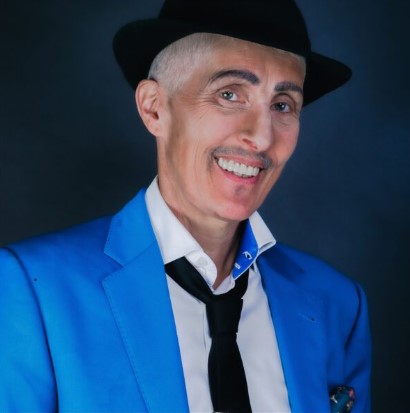 "a passionate show with a clear message to tell"
Drag kings are all the rage as of late and deservedly so. Pushing the boundaries of gender and sexuality, kings don't feel so directly the pressure to conform to the 'yaaaas queen' performance type often seen on a particular reality competition show.
Kings of Clubs: Fears, Phobias and F**k Ups is a condensed version of a monthly night at the legendary Royal Vauxhall Tavern. Hosted by one of the Rebel Dykes, King Frankie Sinatra, the showcase is a platform to celebrate everything king. One hour long and thus VAULT Festival appropriate, this iteration has a narrative thread of the frightening with varying degrees of seriousness.
Sinatra begins the show with a song about kings – his velvety voice immediately captivating. Before bringing on the first act, Sinatra does a long monologue about bees – their biggest fear. This is to set up the audience interaction going forward which involves audience members picking phobias from a glittery paper bag that relate to the next act. A word of warning – the phobias are written on gift tags attached to plastic critters which did give some arachnophobes a fright.
Sinatra is a good compere and their interactions with the audience are natural. It would have been great to see them perform more but understandably time was restricted.
Richard Melanin the Third is the first of three acts and performs a silent act dressed in full sparkly clown garb. It is a sweet performance with some amusing moments such as those with a mini piano but it is relatively low energy and repetitive.
Sweet FA is second and is accurately described as 'what would happen if Alan Bennett did Sister Act'. They deliver an energetic and varied performance – a clever mash-up of songs interspersed with live performance and lip sync. Exploring the Catholic fear of the LGBTQ+ community, Sweet FA handles the topic with good humour and satire all whilst wearing a fashionable alb.
The show concludes with Prinx Silver, a popular performer and go-go dancer on the London queer scene. Clad all in leather, Silver dances to Macho Man by the Village People as it is cut with old audio of doctors warning against homosexuality. The routine ends with Gloria Gaynor's I Am What I Am whilst Silver waves the trans flag conveniently pulled from his underpants.
Moving from coulrophobia to homophobia to transphobia, the show takes a serious and sincere turn in its last third. Referencing new self-identification system in Scotland that has been blocked by UK ministers, Sinatra warns the audience of internal division when we should all be fighting the common enemy, the heteronormative patriarchy. To conclude, Sinatra leads all in a singsong of Stand by Our Trans to the tune of Tammy Wynette's Stand by Your Man.
The set has a simple dressing – a spider-like structure is constructed on the backwall from colourful fabric. Stagehand Callum moves props and the mic stand on and off the stage when necessary and performers make good use of the space regularly stepping off the raised stage to interact directly with the audience. More set dressing would have been nice – even a sign to say Kings of Clubs would have added more visual interest.
Kings of Clubs: Fears, Phobias and F**k Ups is a passionate show with a clear message to tell. The pace however is too slow and needs to be tightened up to pack a punch. More polish and a longer runtime would really provide this show with the platform it needs.
Reviewed on 3rd February 2023
by Flora Doble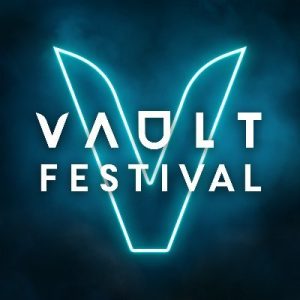 Recently reviewed by Flora: