The Importance of Being Earnest

The Tower Theatre
Reviewed – 6th January 2020
★★★
"occasionally bewilders and sometimes misses both mark and humour, but is never less than fascinating and intensely real"
A quintessentially English play is being given a fascinating and refreshingly cosmopolitan spin at the Tower Theatre with Pan Productions' new take on the Oscar Wilde classic The Importance of Being Earnest – played by immigrants.
The play is a comedy in which the leading characters create false identities in order to escape familial and social responsibilities. So it doesn't take a huge leap of imagination to comprehend the thinking behind the enterprising company bringing people from different cultures and languages together to explore what it means to be from somewhere else and answer the question of "who am I?" rather than "where am I from?"
It is a decidedly ambitious project for a group of actors and creatives who spoke their first words in different languages but have made the UK their home.
As the audience enters they are greeted by the characters frozen on stage, occasionally twitching as though waiting to be brought back to life. It is the "Maid" (Nea Cornér) who awakens them and indeed she is at the core of what the production is aiming to do. Cornér moves silently around the foyer in character before the show starts, observing and assessing the audience. In the play she is the two butlers, Lane and Merriman, who Wilde uses to expose the shortcomings of the ridiculous upper class; here, although given few lines, she is the most confident when performing in English (she opens the play by faultlessly quoting Hamlet's "to be or not to be" soliloquy) and it is she who corrects the actors when they slip into their own language or mispronounce words. Oddly, and often distractingly, she also capers around in the background during other scenes, which is increasingly mystifying.
The concept of "foreigners" performing stereotypical English roles is something Swiss-Turkish director Aylin Bozok enjoys playing with. The slight problem here is that each of the actors is clearly eminently capable of understanding Wilde's words and characters and indeed they all do it rather well, which means that some of the rationale of the whole production is lost, as we don't ever truly believe they are out of their comfort zone.
There are some exceptionally strong performances from the multicultural cast. Rarely has the character of Lady Bracknell been so rounded as Ece Özdemiroğlu skilfully suggests a snooty aristocrat who has risen through the classes, desperate to ensure her relatives achieve a social standing that she was not born to.
The leading romantic quartet of the piece is a delight, their awkwardness in matters of the heart reflecting their supposed discomfort with the play as actors. Louis Pottier Arniaud and Duncan Rowe play Jack and Algie as though to the comedy of manners born, while Pinar Öğün and Glykeria Dimou come closest to making us believe their uncomfortable vulnerability as a Turkish and Greek born duo respectively playing Gwendolen and Cecily.
Serpil Delice (as a strait-laced Miss Prism) and Irem Çavuşoğlu (Rev. Chasuble) complete the hard-working cast and add to the idea of identities being created and adapgted through private and public personas.
Bozok has also designed this production, a simple set on a large performing area consisting of a sofa, a bench and carpets, suggesting that this represents the expectations of a comedy about the elite by those unfamiliar with it. The black and white costumes also suggest a confinement of the actors' creativity.
Sound (Neil McKeown) and lighting (Morgan Richards) are notably well-designed, sometimes enhancing a mood, occasionally standing in startling contrast to it.
Oscar Wilde once said, "I love acting. It is so much more real than life." This production of The Importance of Being Earnest rediscovers, reinvents and reconstructs the text and story in a way that occasionally bewilders and sometimes misses both mark and humour, but is never less than fascinating and intensely real.
Reviewed by David Guest
Photography by Pozi Pyraz Saroglu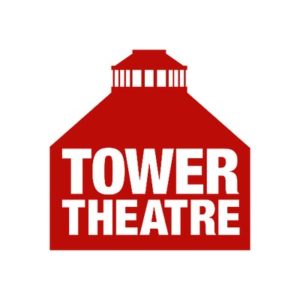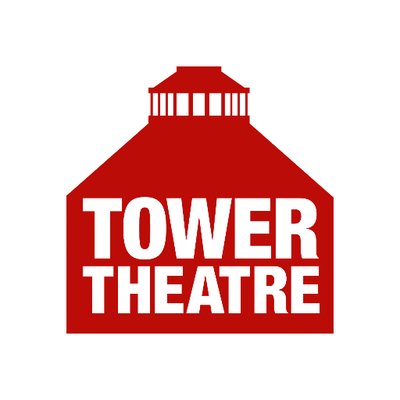 The Importance of Being Earnest
The Tower Theatre until 18th January
Previously reviewed at this venue: